For the best tasting experience try as Starter, Appetizer, Side-dish, Salads, or even by itself!
PEPERONCINI RIPIENI DI FORMAGGIO CON LATTE 100% ITALIANO
Peperoncini Ripieni Delizie di Calabria è una deliziosa conserva italiana a base di peperoncini tondi ripieni con formaggio spalmabile con latte 100% italiano. Un'esperienza di gusto eccezionale.
HOT CHERRY PEPPER Stuffed with CHEESE 100% Italian milk
Stuffed Peperoncino Delizie di Calabria is the most delicious Italian preserve made from round peppers stuffed with cream cheese, 100% Italian Milk.
| | | |
| --- | --- | --- |
| Code: DDC007 | Net weight 180 g | Dimension 5,5x10x5,5 |
| Pcs/Box: 12 | Boxex/Layer: 21 | Boxex/Pallet: 273 |

---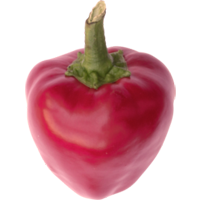 Capsicum caerasiferum – forma tonda, simile a quella delle ciliegie
MED HOT – 5.000-15.000 SHU